Today Tinne and I visited Switzerland's capital, Bern.
We were really surprised; we'd never imagined that a capital city could offer so much peace and calm. It felt good to be there.
The fountains, the old houses, the river and the snowy mountain peaks give the city an idyllic image.
Standing on the bridge, you see the roofs of all these lovely small houses.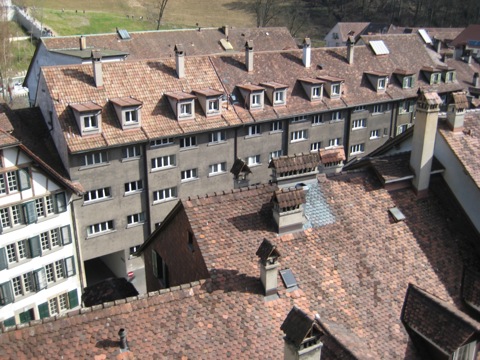 The bear is the symbol of Bern. Near the House of Parliament there was this statue of a bear. Tinne just couldn't resist to give it a hug. Bern has also got real bears. Unfortunately, Tinne was not allowed to cuddle those bears.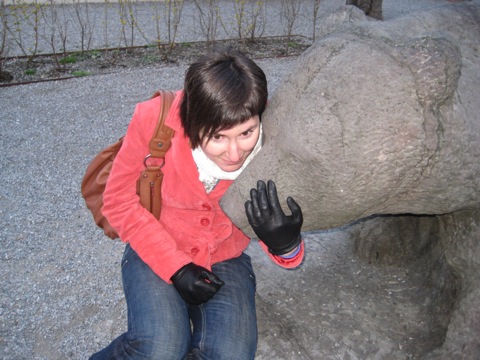 The House of Parliament is a truly impressive building. It looks over the snowy mountains, its people and its treasury, the National Bank of Switzerland.
As you can imagine, the National Bank building is a master piece as well. And even more impressive; it issues a world leading currency.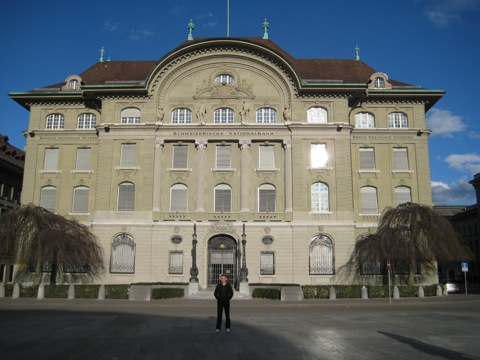 On the market square in Oerlikon we first saw this chess board on the street; black and white stones and giant chess pieces. In Bern there was also a giant chess board in the backyard of the House of Parliament. Tinne couldn't resist to challenge me for a game of chess. (*edit*, Armin noted in a comment that the initial position of knight and bishop are swapped. And OMG, he's right!)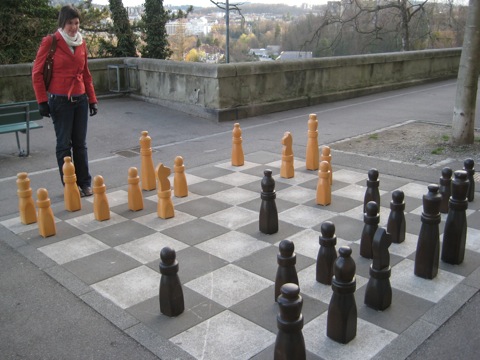 And she won!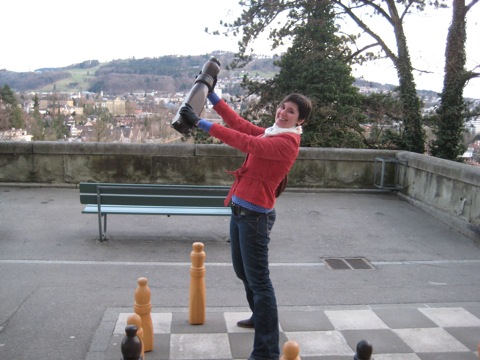 At the House of Parliament you get a stunning, idyllic view on the mountains of Switzerland.