With my Youtube addiction I learned from channels where they rebuild cars, how to renovate your car's leather seats.
From there I started wondering: can't I do this with shoes too?
I'm a big fan of Mephisto shoes. Each time I wore them down, I bought a new pair and I kept the old ones for getting the eggs from my chickens and other dirty gardening things.
Any other kind of shoes I owned really didn't last long but no matter what I did, the Mephisto shoes simply wouldn't break.
Then from what I learned I used a heat gun to get most of the wrinkles out of the leather. Put a cloth tightly inside the shoe so that it is shaped right in the front. Don't use your hands for that: you'll get burned.
Then with a leather repear kit I repainted them.
Then I applied beeswax on the leather. You let the beeswax melt into the pores of the leather by heating it a little bit with the heat gun.
My old Mephisto pairs look almost as good as my new pairs.
Incredible. I have too many pairs of shoes now.
I don't have pictures from before. But you can trust me that these shoes had basically no more color at all.
You can see that while I was getting the wrinkles out of the leather, I burned the laces with my heat gun accidentally. Guess I'll need to buy new laces now. The shoe had a lot of wrinkles where it typically bends.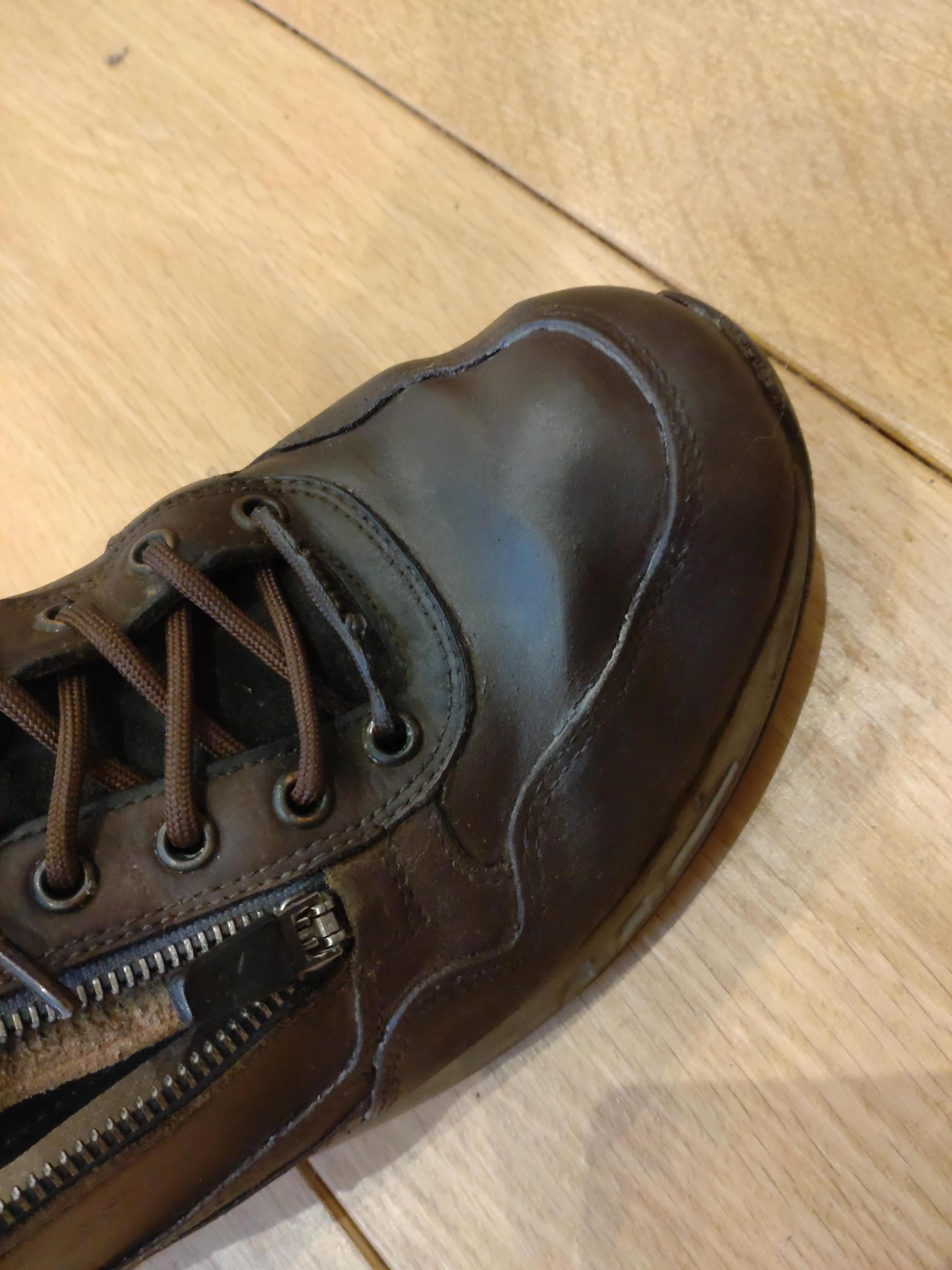 The leather repair kit came with different colors, so I used four different colors on the shoe (as I remembered the original shoe came with different colors there too).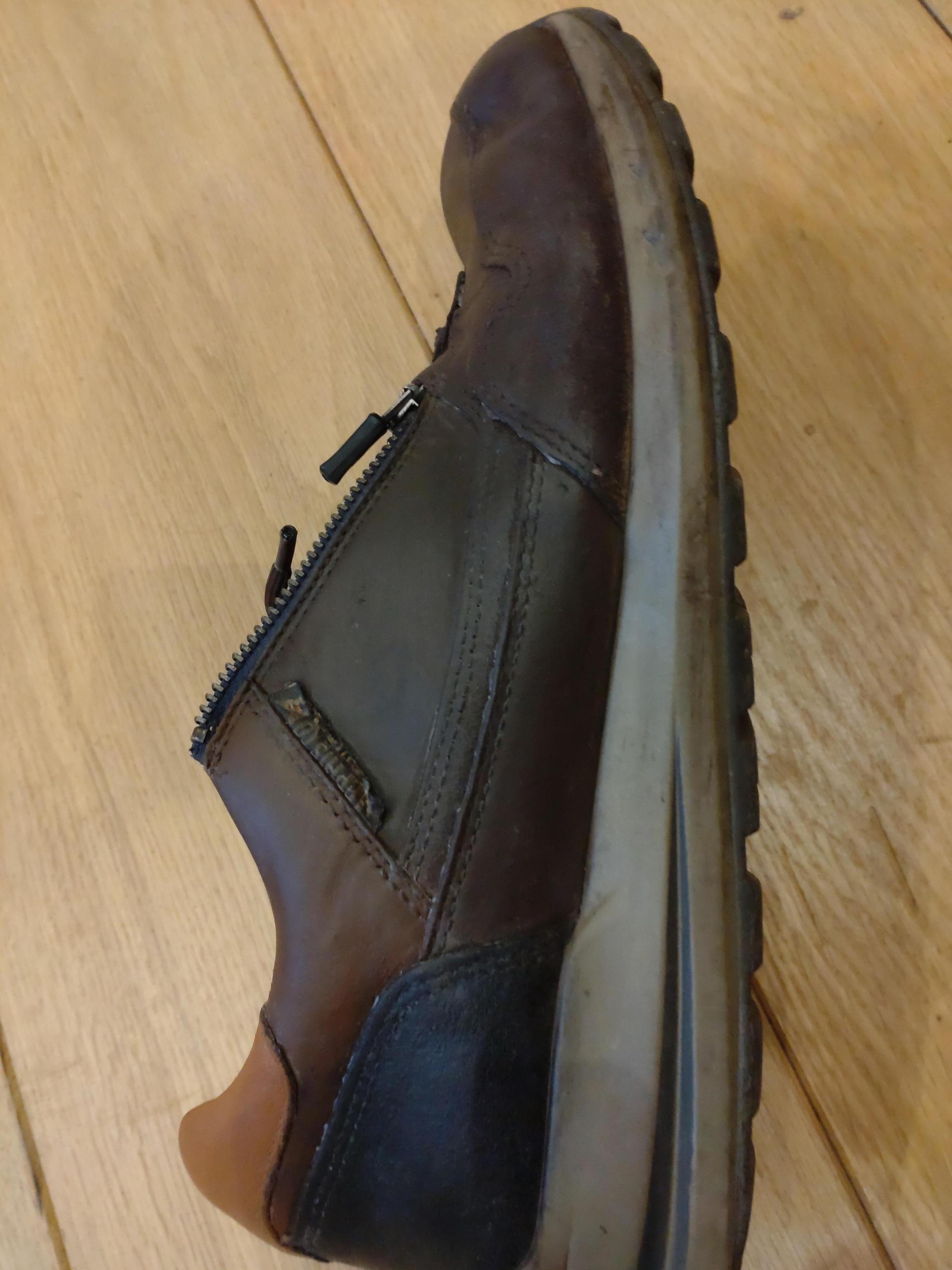 To apply the leather repair paint is about the same as applying shoe polish. It just stays on permanently. Afterwards beeswax. And you're done.
ps. I wouldn't try the heat gun trick on shoes of which you are not sure that all of its areas are real leather. Look at my laces: it melts stuff. Heat tends to do that. Ehm, it's probably a good idea to remove the laces too.
ps. I recommend to tryout on old shoes first.